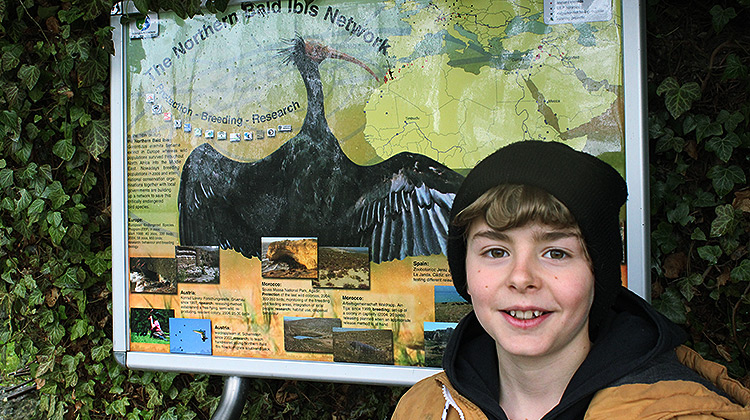 Marian and the bald ibis will be accompanied by camera from April to August 2019.
It is the story of 12 year old Marian, who prefers nothing more than to deal with birds of all kinds. Marian likes birds that sing beautifully. But then he met a wild Waldrapp - an ibis species that was considered extinct in Europece since 500 years. That was the trigger for Marian's passion for the bald ibis.
He has not seen it again in the wild, but the bird is part of a rearing project that aims to reintroduce it to its breeding grounds north of the Alps and its winter habitat in Tuscany. The birds will be trained for the first flights on their old routes over the Alps. Marian helps as often as he can. And hopes that one day he will be there when everyone takes off together towards their winter quarters.